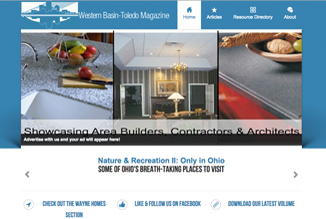 Western Basin-Toledo Magazine

Western Basin-Toledo Magazine is a home builder's magazine based in Martin, Ohio.
This site was re-designed using Joomla 3.0. This was my first experience with a new version of Joomla since 1.5. The template is from themelead.com and I had to do a lot of template modification to the CSS and to the varies plug-ins that came with it. The site is a responsive template which makes it easier to view on a mobile platform.
WesternBasinToledo.com